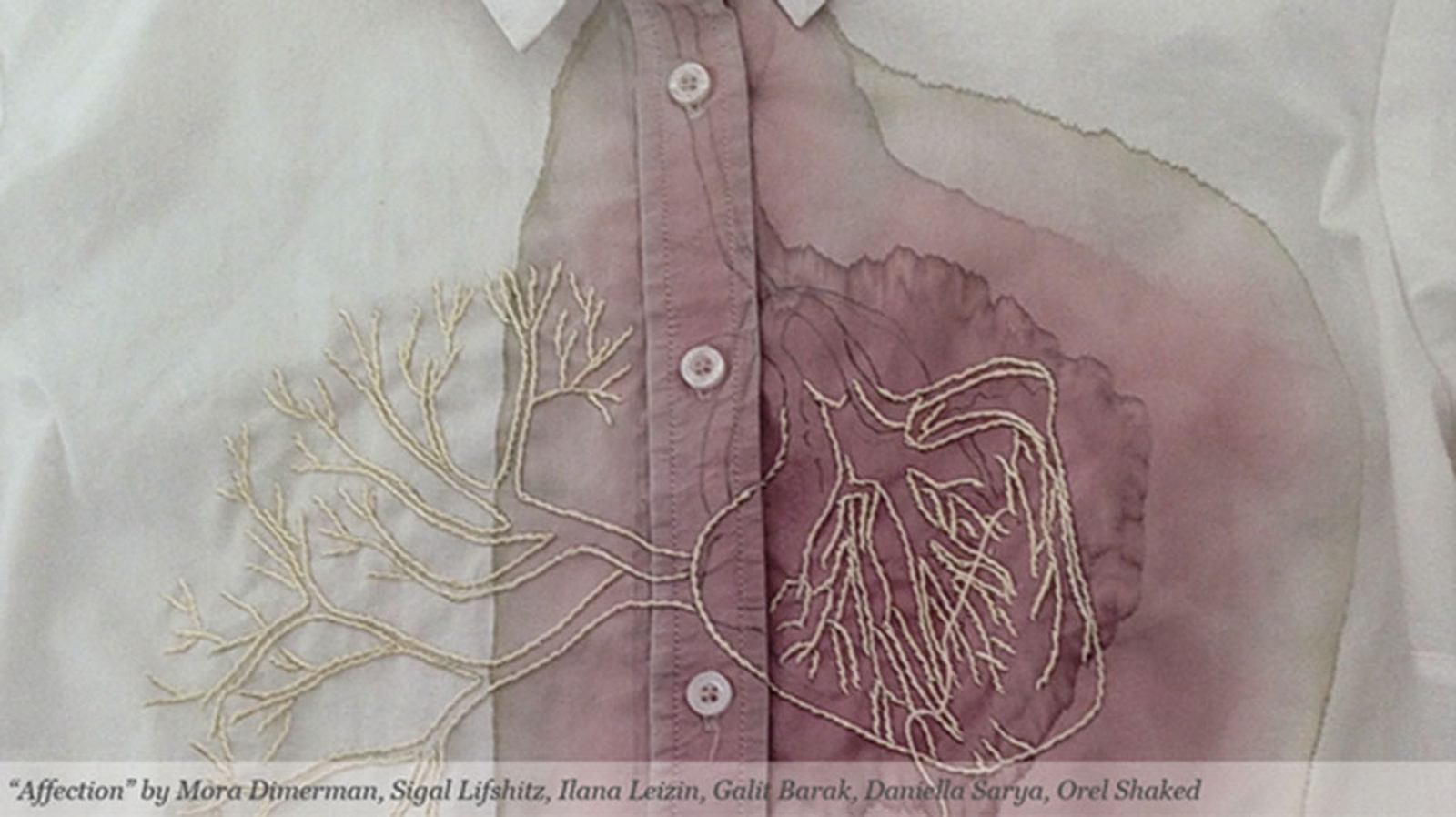 Objects of my Affection
A design workshop in collaboration with the Shenkar College.
projectdescription
The objects of my affection are not rare or valued. They are everyday objects: sometimes explicitly functional objects, sometimes exclusively poetic and emotional ones. They are "ordinary" objects, yet are deeply related to people's lives as they show a sense of satisfaction, fullness and completeness that an individual experiences.

The objects of my affection are neither one-of-a-kind nor special, not fine or exclusive objects at a universal level. They embody their own biography, as a sort of narration on the skin; so they became unique, identity-making and singular, in their ability to transfer their past, connect to the present and prepare for the future. Objects of my affection become a projection of the very individual's identity. In this perspective, through narrative signs, objects communicate the personal and social processes that they had lived: ideas, prejudices, inclinations, and tastes.
Therefore, the objects of affection are transitional objects; they are able to preserve the very memory of the object, to relate and connect tacit and intangible meanings to people, and to generate new expressive abilities.&nbsp
Team
FiP Research Collective&nbspin collaboration with the Masters of Design at Shenkar College (Tel Aviv, Israel).
Collaborators
Shenkar College Faculty Maya Arazi & Ayelet Karmon Projects & Designers "LFF Lost Forgotten Found" by Kim Monyoz, Elad Harison, Matti Moncham; "Time Capsule" by Ariella Reisman, Ori Topaz; "Comfortable Anonymity" by Sapir Hyams Galpaz, Shay Kirshenzvaig, Eviatar Toker; "Softness" by Orit Ivshin, Nirit Alshech, Yaron Masot; "Transformation" by Yafit Simcha, Bijo Dahary, Jason Kipp; "Talisman Tag" by Hagar Wertheim, Elinor Cohen, Ella Friedman; "The textile storybook" by Adi Asher, Anat Levine, Noy Alon; "Affection" by Mora Dimerman, Sigal Lifshitz, Ilana Leizin, Galit Barak, Daniella Sarya, Orel Shaked.