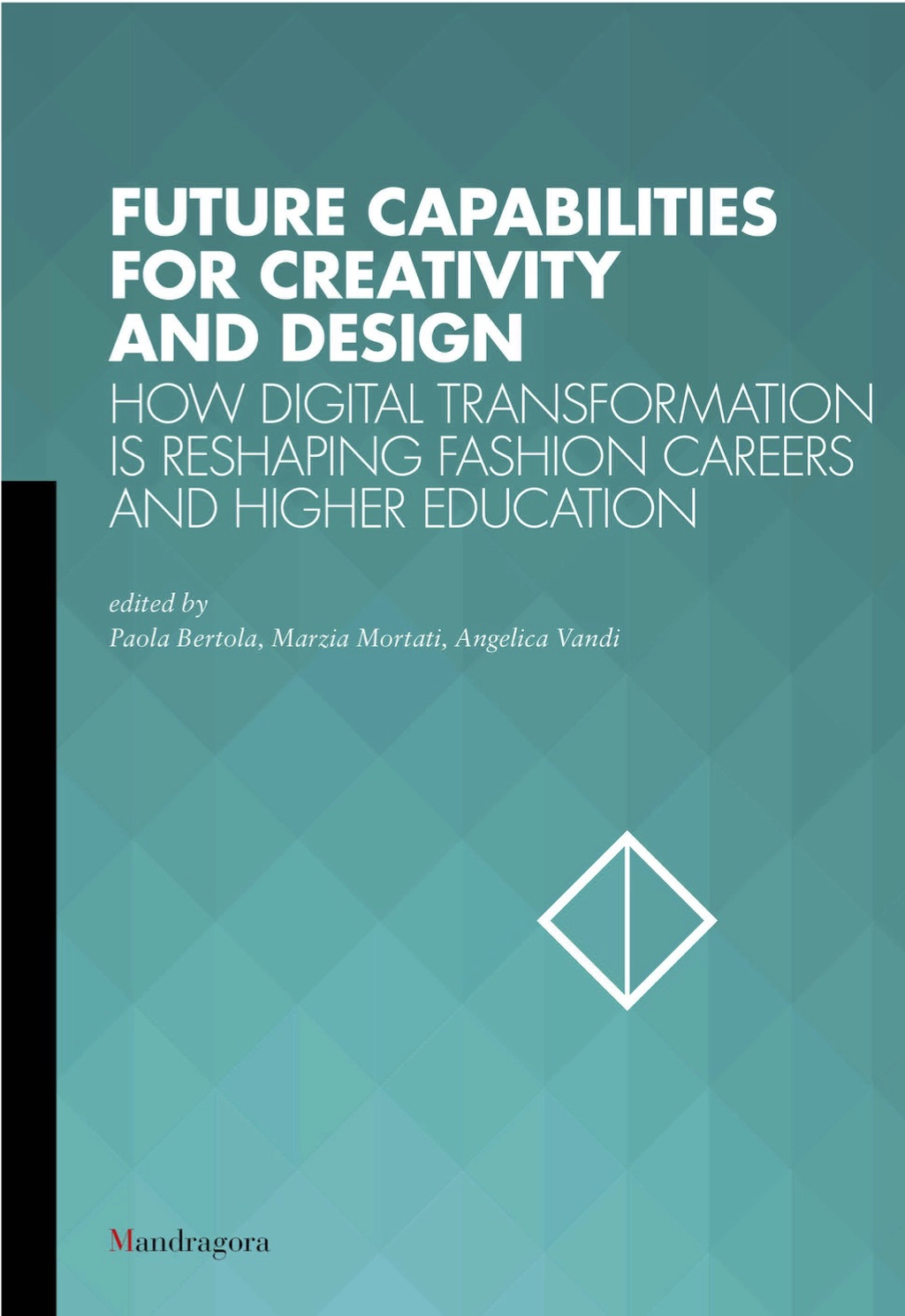 fipseries
Future Capabilities
for Creativity
and Design
How Digital Transformation is reshaping fashion careers and higher education
by Paola Bertola, Marzia Mortati, Angelica Vandi
Mandragora, Firenze, 2020
ISBN 978-88-7461-556-8
Never before has digital education been more prominently positioned within the collective discourse between both educators and students, politicians, and parents. As a direct result of the generalised lockdown measures employed to stop the spread of Covid-19, in-person learning has been forced to take a backseat leaving space for digital interactions between tutors and their now remotely operating classrooms. Across the continent, at every level of educational engagement, lessons are being taught online. Digital education has evolved from an intriguing alternative to an undeniable necessity in the space of a few months.
Fortunately, Europe was in a favourable position to adapt to this relatively new style of learning. The seeming ubiquity of digital devices, high-speed internet connections, and fast political response smoothed our passage into a purely digital space.
DigiMood is a leading example of digital transformation in education. Through DigiMood the consortium prepared for the next Digital Decade, even before the pandemic crisis. Politecnico di Milano (PoliMi) and Institut Français de la Mode (IFM) did not simply digitise their lectures but redesigned the whole learning trajectory for students to make the best out of both physical and digital teaching methods.