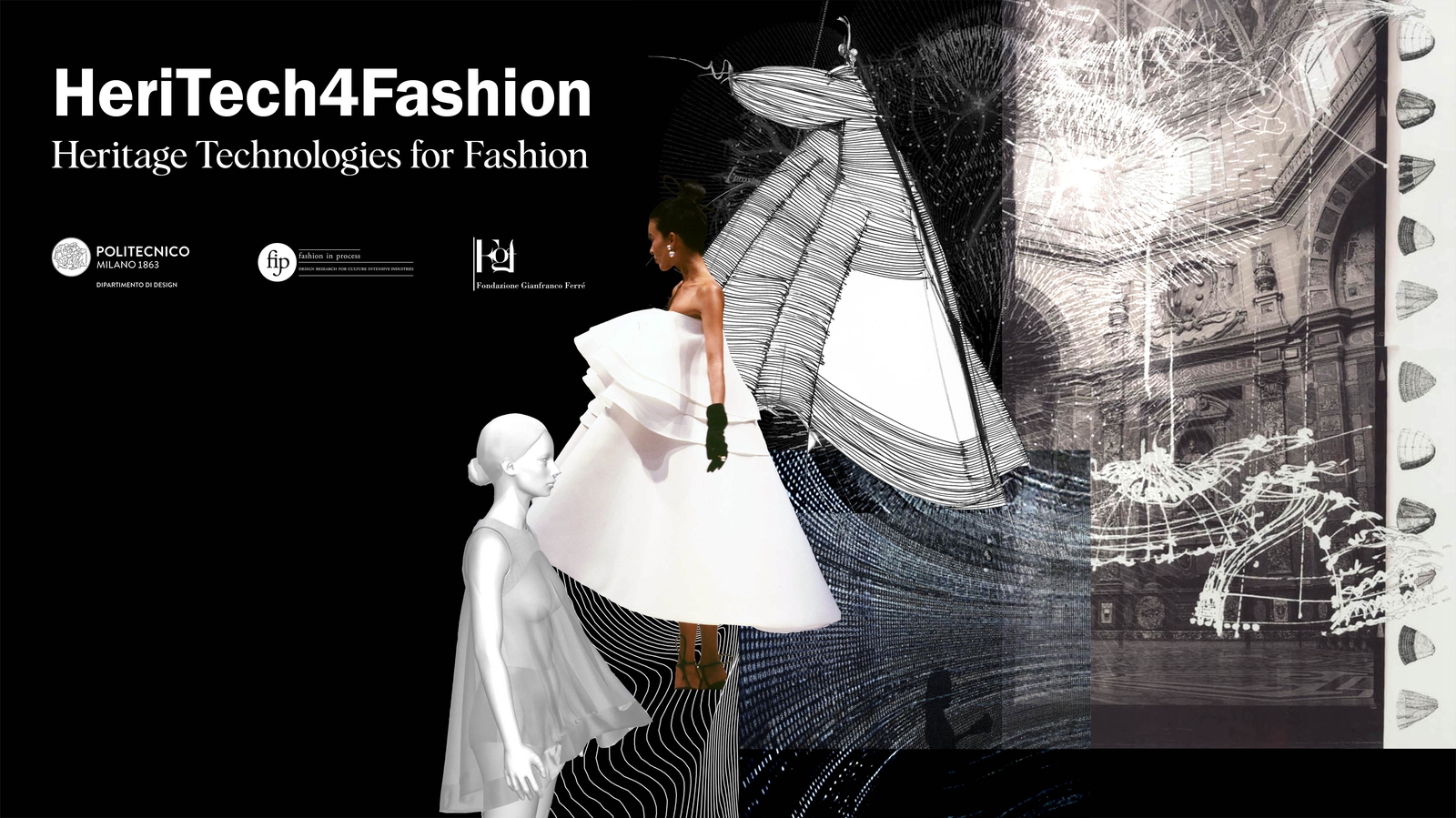 HeriTech4Fashion
Technologies and processes for dissemination and augmented fruition of the technical heritage in the fashion-textile sector.
projectdescription
HeriTech4Fashion is a 24 month project developed in partnership with Fondazione Gianfranco Ferrè and intends to enhance both the large archive and the Foundation's database, involving a serie of research activities and projects to make accessible and to promote the legacy of techniques and knowledge through augmented multi channel fruition path.
The museum-archive keeps almost 3000 artefacts between clothes and accessories and other kind of documents – pictures, drawings, videos, print reviews, press releases, magazines, letters, lessons and designer notes'. It's a systemised collection available through a bank image localized at the Foundantion's site and partially online, which tells the evolution of the creative process and the production techniques that stand below the fashion product.
HeriTech4Fashion aims to integrate this huge material culture heritage and documentary with the scientific culture and the research and elaboration skills of the Politecnico di Milano. It focuses its attention on the fashion heritage field, proposing actions of dissemination, augmented fruition and "spectacle" of a technical heritage settled in the fashion-textile field. Moreover, it aims to enhance the artifacts' heritage, processes and technical knowledge in the fashion field, exploiting the new technologies' potential in an actualizing perspective of formats codes and languages.
Team
FiP Research Collective