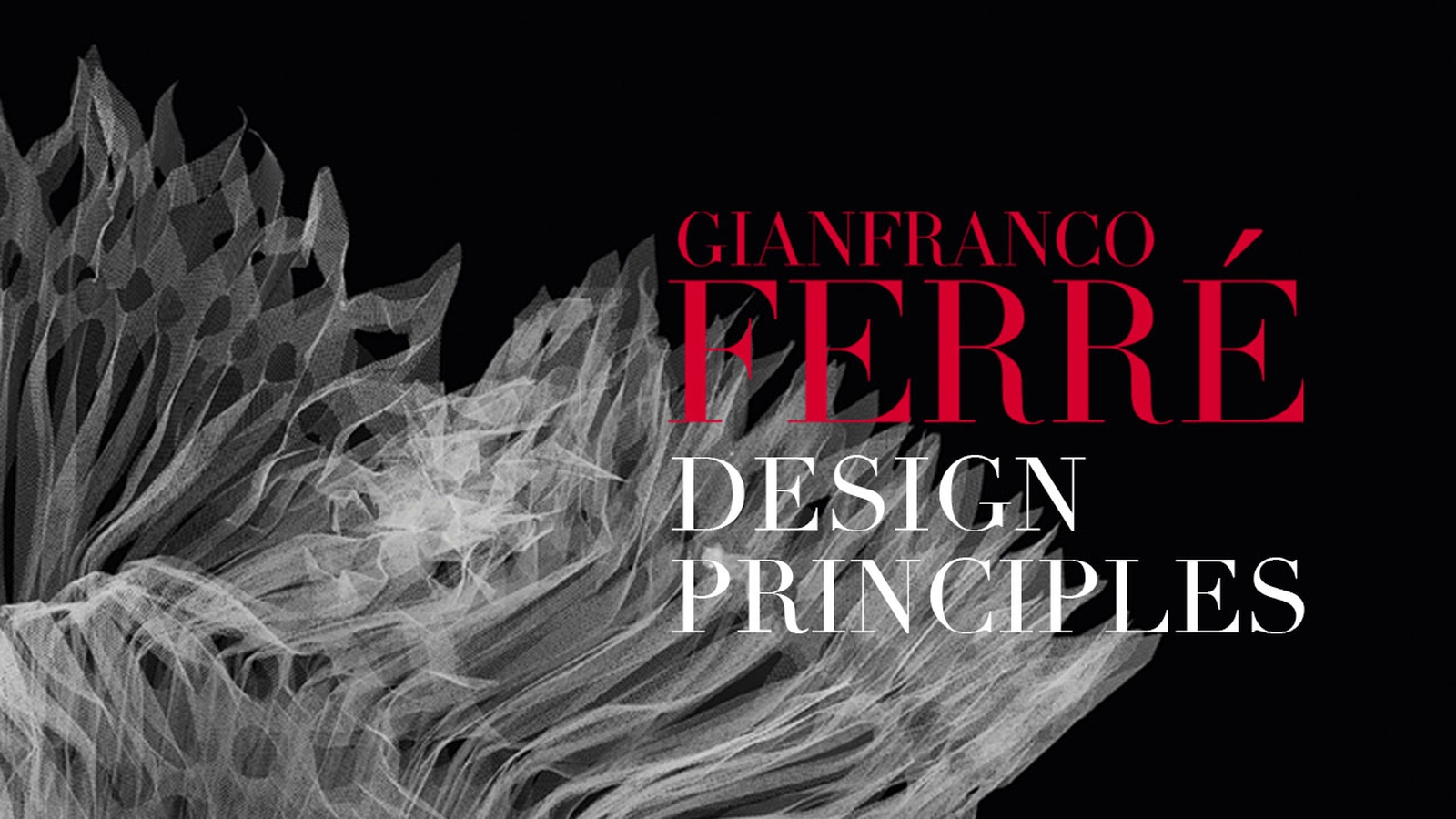 Gianfranco Ferré. Design Principles
An exhibition of the designer's iconic sketches and garments.
projectdescription
The exhibition explores Gianfranco Ferré's unique approach to fashion design through a selection of drawings and iconic garments, offering visitors an immersive experience enriched by a digital connection with the Ferré archive through images and videos that provide a closer look at the creation/development of the exhibition.

The DRAWINGS WALL is a journey into Ferré's vision of fashion design, understood as a dynamic process, a continuous search for a synthesis between art and science, inspiration and compositional rigor, cultural content and technical innovation.&nbsp

The drawings are grouped into thematic sections and illustrate some of the fundamental principles of design that inspired the creative process of the designer, an alumnus of the Politecnico di Milano, presenting Gianfranco Ferré's personal "methodology", a dimension rarely codified in fashion.&nbsp It starts from the body, and continues with the material, the color, the detail, the volume and finally the movement.

The garments on display take visitors on an experiential journey into Ferré's stylistic research, in which the principles of design materialize in the infinite variations of the archetypal white shirt, a true icon of the designer's creative work.
Exhibition Design
Sudio Berghinz
Exhibition Organizations
Italian Cultural Institute Los Angeles
Team
Curators: Rita Airaghi and Paola Bertola
Augmented Archive Project Coordination: Paola Bertola and Federica Vacca
Digital Documentation:&nbsp
Emanuela Di Stefano, Lucia Scaffardi and Angelica Vandi with 4Sigma