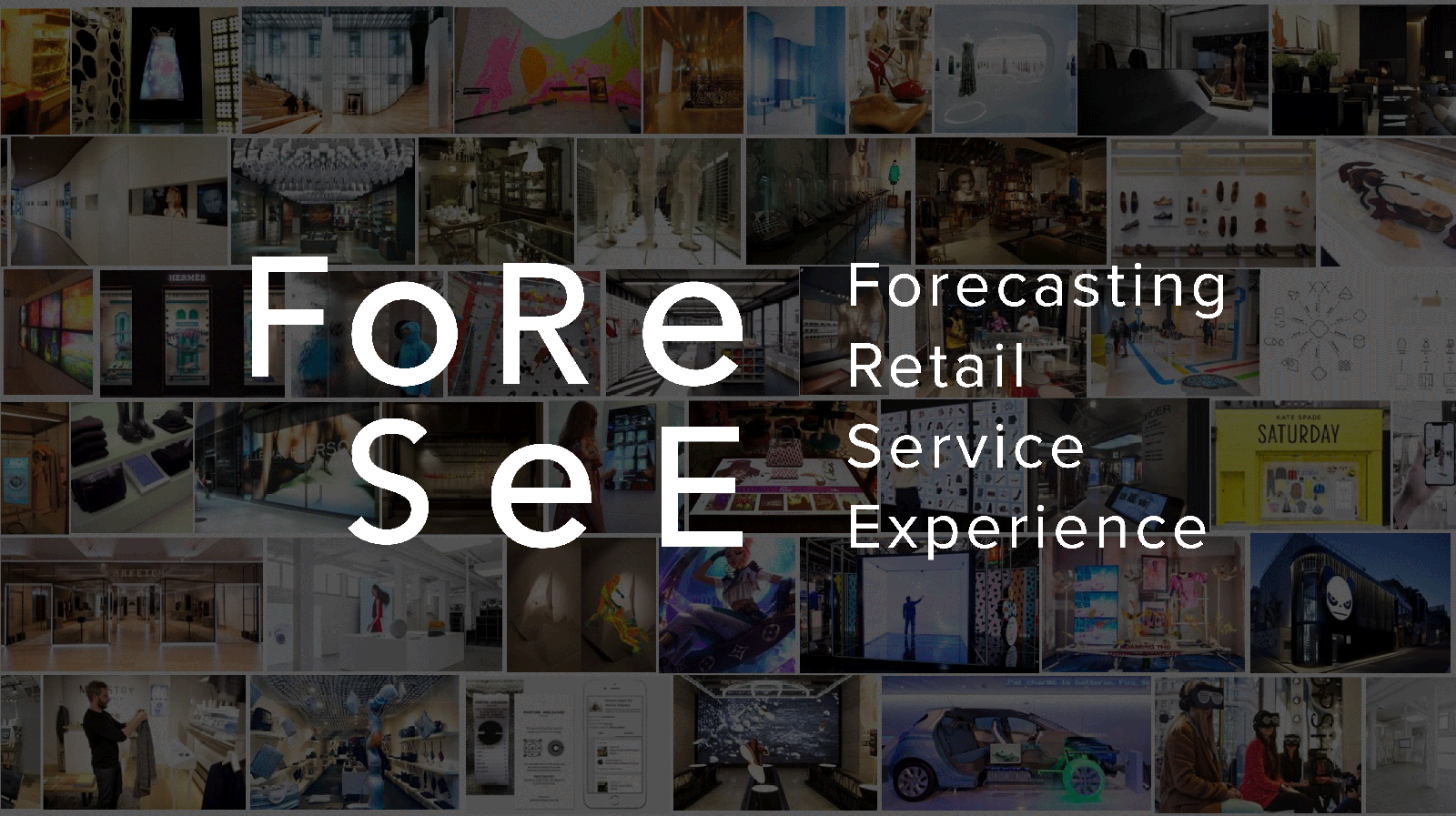 FoReSeE
Forecasting Retail Service Experience
projectdescription
Within a context of technological and digital transformation that is impacting the production, distribution and consumption patterns, processes and dynamics of goods and services, the FoReSeE research offers both a theoretical and operational contribution on the topic of multidisciplinary skills integration and incorporation of design-led innovation processes within the retail environment, with particular attention to the Fashion and Luxury sectors.


The research investigates the design role as a field of knowledge integration and management of retail innovation processes in a context of full hybridization of physical and digital dimensions and&nbspsupport the creation of a Scientific Research Centre that works as an incubator of innovation projects for the enhancement, through design, of new formats and concepts of omnichannel experience retailing.


Through a design approach, the research explores the trajectories of innovation in the sector to fuel further and future actions of applied design research.&nbspBased on the state-of-the-art analysis within the international Fashion and Luxury retail system, in terms of new approaches, tech integration and consumption evolution patterns, the research aims to define an operational model for the incorporation of design-led practices and tools within omnichannel distribution processes with a multidisciplinary perspective (among design, marketing & management, and ICT). Finally, thanks to the development of experimental activities (design pilots), the research aims to test and assess the proposed operational model while building an international network of active academic and professional partnerships on the topic.
Team
Scientific Coordinator: Valeria M. Iannilli; Project Manager: Alessandra Spagnoli;
Researchers: Marco Brambilla (DEIB), Gabriela Fabro Cardoso, Giulia Gerosa, Mariagiovanna Di Iorio, Angelica Vandi