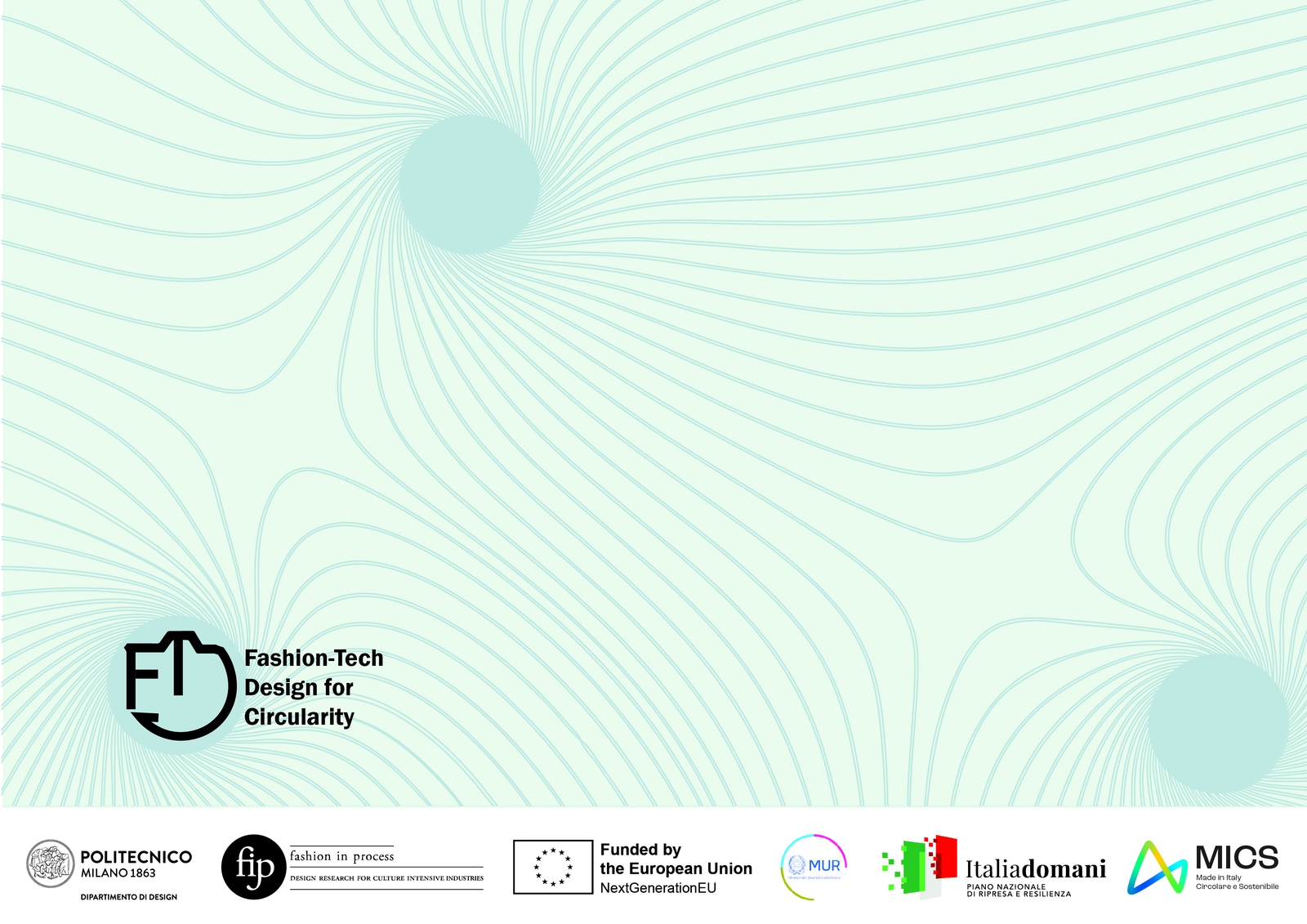 fasT4C
Fashion-Tech Design For Circularity
projectdescription
FasT4C – Fashion-Tech Design For Circularity is a project developed within the extended partnership Made-in-Italy Circolare e Sostenibile (MICS- PE11) of the National Recovery and Resilience Plan that aims to develop, implement, and test a cradle-to-cradle design-driven approach in the fashion sector through the Industry 4.0 (I4.0) systems and technologies.
Design choices and practices influence the entire fashion value and supply chain along their phases, from prototyping and production processes to sales and communication strategies, product use, and end-of-life. Therefore, design is a strategic asset to guide the transition toward a sustainable transformation of the fashion system supported by I4.0 technologies that could improve, enhance, or generate new and circular products/services/supply chains/systems influencing production and consumption. To achieve a comprehensive understanding of the possible design-driven innovative strategies toward a circular fashion ecosystem through I4.0, the project is articulated into four main research tracks: (i) design and prototyping processes; (ii) materials/fabrics and non-standard fabrication processes; (iii) supply chain management; and (iv) textile and garment end-of-life management.

By collaborating with fashion companies, the project aims to build pilot demonstrators that would validate models and principles of fashion-tech design for circularity, building a series of toolkits and validated learning to be shared with companies in the sector for the dissemination and education of current and future professional figures, equipped with new skills to enable the digital and green transition. Besides, the project aims to establish a Circular Fashion-Tech Lab, conceived as an innovative, networked model of research space and infrastructure equipped with customized software and hardware technologies as hybrid digital tools, where the circularity of fashion applications can be tested and validated.
Project Leader
FiP Research Collective
Partners
POLIMI DCMIC
POLIMI DIG
POLIMI DMEC
POLITO DIATI
UNIFI DIDA