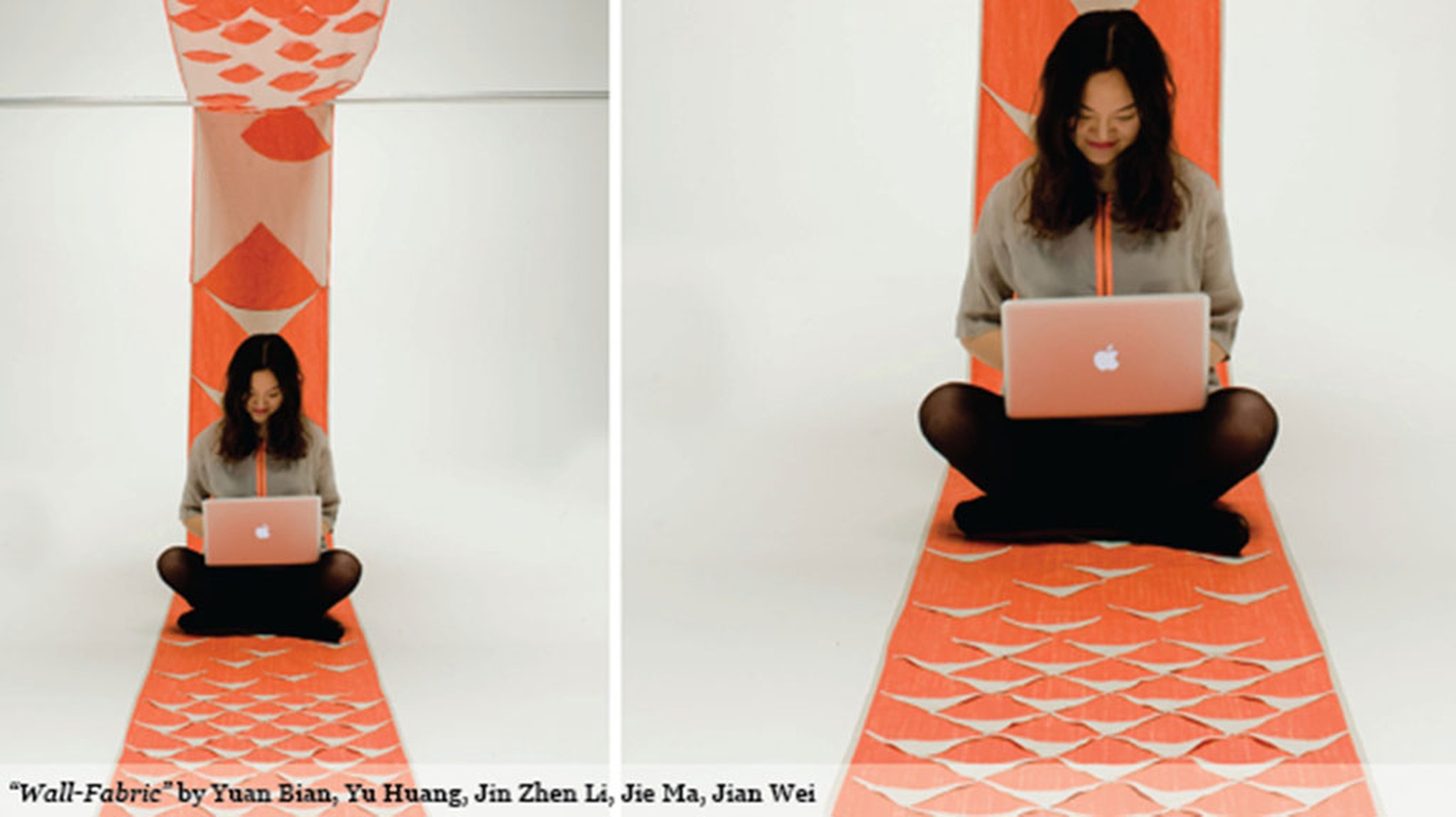 FABRICthinking
A workshop with Zucchi and Bassetti.
projectdescription
FABRICthinking aims to present fabrics as the real protagonist in the home. A creative workshop conceived and organized in cooperation with the creative team of the Zucchi Group. It is a unique experience to offer an innovative and original interpretation of fabrics from the Zucchi and Bassetti collections, and to experiment with a new approach to home textiles.&nbsp

In a FABRICthinking approach, fabrics, like sensitive and vibrant designs, take shape from a creative thought that introduces them to new interpretations of domestic life—sometimes detailed, fine and luminous, other times imposing, superb and insolent, but still fragile, dreamy and hopeful; they move in those spaces that contain the soul, no longer just an accessory to complete a setting but a communicative surface that changes the way objects are perceived, characterizing them with unusual aesthetic and functional expressions. The workshop outcomes and prototypes were on display during the inaugural evening of the new Bastimento Milano Concept Store in the Milan Design Week, April 2014.
Team
FiP Research Collective and Vincenzo Zucchi S.p.A.
Collaborators
"Acchiappasogni" by Giulia Sansavini, Lorena Laneri, Xiaomeng Qi, Ximena Maria Rodriguez; "Bottom-up" by Piera Castaldo, Alessio Granata, Bei Li, Federica Romano; "Fold" by Yiqiong Zhang, Yuqian Hou, Wengying Li, Yu Li; "Glamping" by Cynthia Avila, Marília Ceriolli Hermoso, Fernanda Dekkers Podolan, Nicole Leonardi, Veronica Marsicano; "Humanet" by Monica Cortellino, Jacopo Mileo, Emilia Siano, Lisa Zitelli; "L@zzzy" by Camilla Adolfsson, Alberto Caiola, Marina Erić, Paula Eskelinen; "Wall-Fabric" by Yuan Bian, Yu Huang, Jin Zhen Li, Jie Ma, Jian Wei. Special Thanks to Matteo Bergamini/PHOTO LAB and Fashion & Knit Lab of Politecnico di Milano.