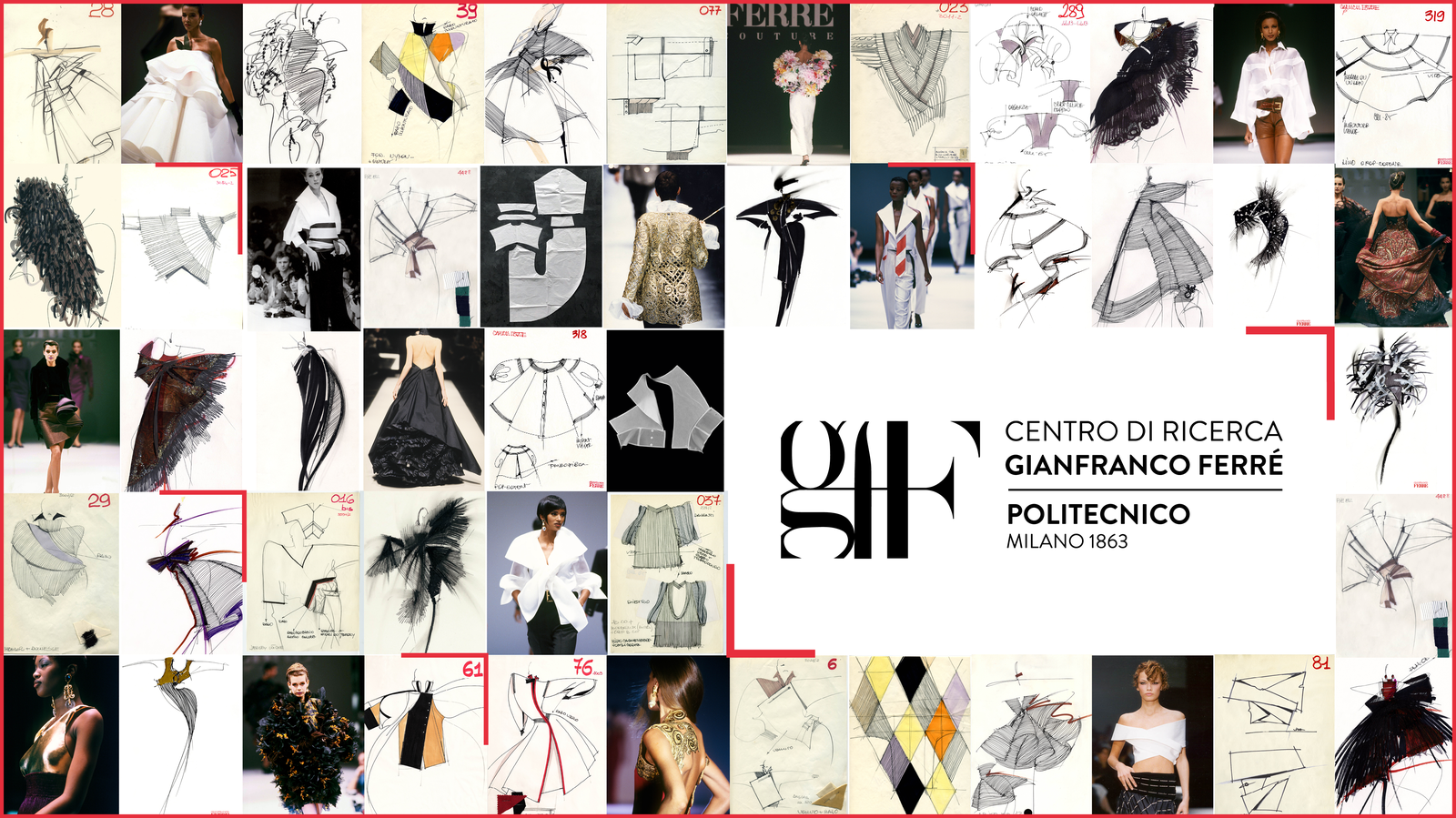 Centro di Ricerca&nbspGianfranco Ferré
Fondazione Ferré donates the designer's archives to Politecnico di Milano.
projectdescription
The Centro di&nbspRicerca&nbspGianfranco Ferré was presented in Milan on December 3, 2021, and collects the immense heritage left by the designer who graduated from Politecnico di Milano in 1969. The Ferré family, after setting up the Foundation in 2008, decided to donate to Politecnico di Milano the archive and the headquarters in Via Tortona in Milan (one of the areas recently developed for services related to the fashion and design sector), designed by architect Franco Raggi. A patrimony almost entirely catalogued in a digital database, characterized by more than 150,000 documents and artifacts (including sketches, technical drawings, photos, clothing and accessories, objects, books, magazines, films, press reviews, writings, lessons and notes by the designer). Gianfranco Ferré was capable of declining the polytechnic centrality of the "culture of design" in an emerging context such as that of fashion. Far from a purely stylistic vision, he has brought all the design components, from the most technical and technological to the artistic and cultural, into a unique and distinctive language. It has been able to look at the fashion product with scientific rigor, making this a distinctive element of its design poetics. The Center is based on an interdisciplinary vision capable of combining tradition with innovation and technology and integrates a deep knowledge of design and fashion with digital skills. Distinctive aspect is therefore the grafting of techniques and knowledge typical of the sartorial culture, craftsmanship and technical culture of creative industries with advanced technological solutions such as augmented reality and virtual reality; reverse modeling, digital prototyping and 3D printing; haptic and sonic perception; holographic rendering, animated graphics, and movie production. The Research Center aims to initiate a series of interdisciplinary experiments that, under the coordination of the Fashion in Process Laboratory, will involve several disciplinary components of the University, from mechanical engineering, to information engineering and bioengineering, to mathematical engineering, to explore some trajectories of research and innovation. The first year of activity will conclude with an initiative open to the public that will showcase some unique pieces from the Ferré archives in the context of the new scenarios of digital transformation of the creative and cultural industries.