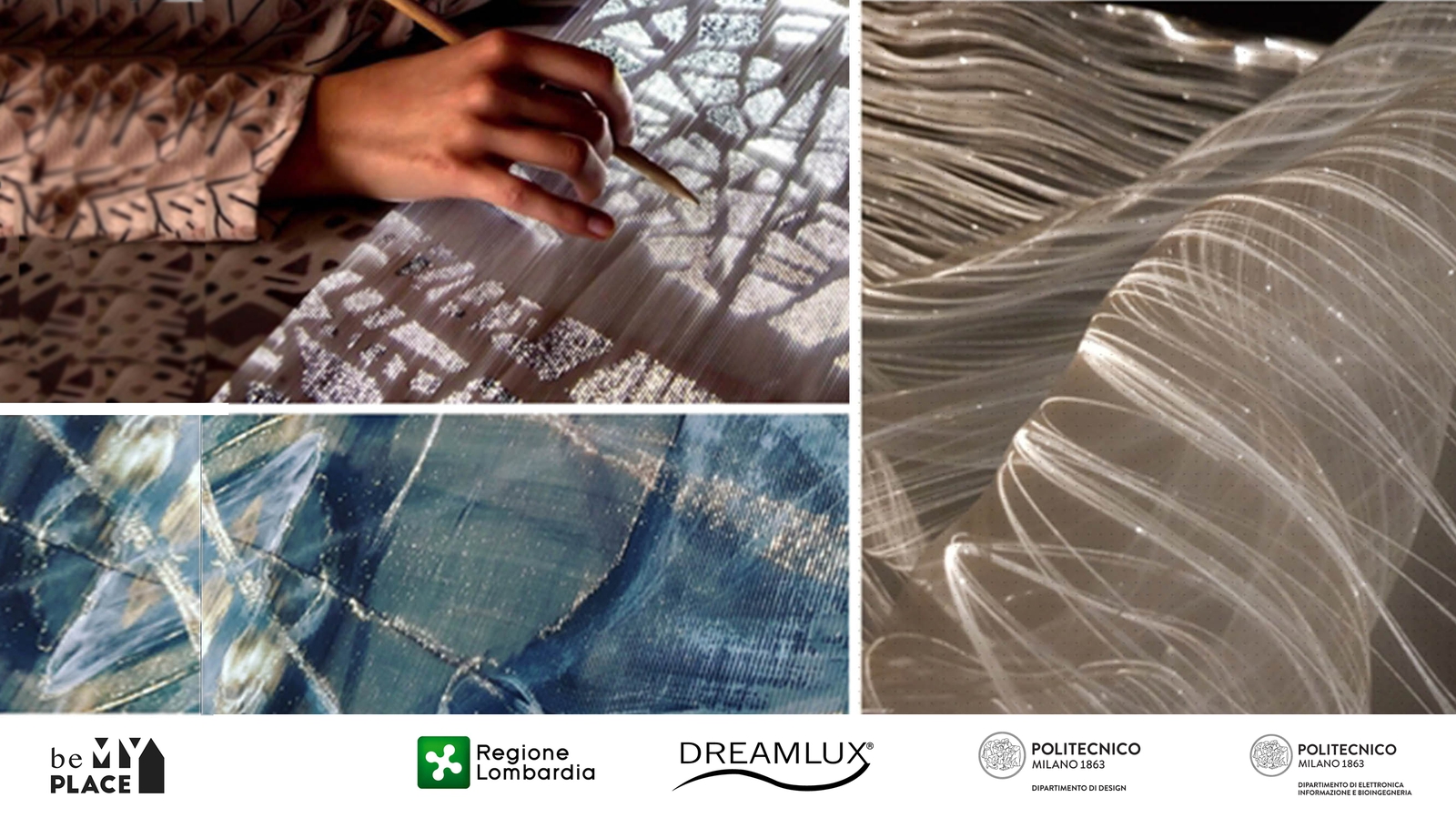 BeMYPlace
Interactive Environments and Responsive Design Objects.
projectdescription

The project BeMyPlace is part of the regional strategy for the development of the "Widespread, Creative and Technological 4.0 Manufacturing" aimed at Lombard companies to support Projects for Development and Innovation carried out by partnerships of Companies and Universities. The project forms part of the new competitive national and international market contexts related to smart living, where businesses are increasingly required to respond in terms of flexibility, product customisation and product and service integration. The project aims to define a new temporary living space that enhances smart living thanks to the introduction of innovative products and services interconnected with each other and with users through the so-called Internet of Things (IoT) and "personal cloud" solutions.

The "Home", container of identities, relationships and experiences, is nowadays part of an evolutionary context dictated by new and more complex social and economic dynamics, in which emerges a greater tendency to live spaces in a more temporary way. The new smart-home is the innovative answer to the necessary reconstruction of the need to "feel at home" and the recovery of biographical and emotional elements is particularly important. In this framework, characterized by new digital territories and continuous remote connection, BeMyPlace proceeds to the development of products with a high technological content and to the construction of specific scenarios of meaning and use in the context of temporary smart living. In particular, new furnishing products for the domestic space are designed and prototyped with the use of the internationally patented DreamLux technology (fabrics with optical fiber), and with immediate repercussions in the tourism, entertainment and personal care sectors.
Client
supported by Regione Lombardia through the Smart Living Fund, 2017 within the "LOMBARDIA 5.0" strategy - Policies for the consolidation and enhancement of the excellent Lombard supply chains.
Team
Fip Research Collective
Collaborators
Agnese Rebaglio e Barbara Di Prete, Design dept. and Marco Brambilla,
Data Science Lab
&nbsp DEIB dept. – Politecnico di Milano in partnership with the companies
Samsara srl
and
RCR srl
.
Link/Main Publications
"BeMyPlace, a Mediation Learning Process in the field of Design" by Barbara di Prete, Valeria Maria Iannilli, Agnese Rebaglio, Alessandra Spagnoli in Proceedings of 11th International Conference of Education, Research and Innovation, Seville, 2018. ISBN 978-84-09-05948-5