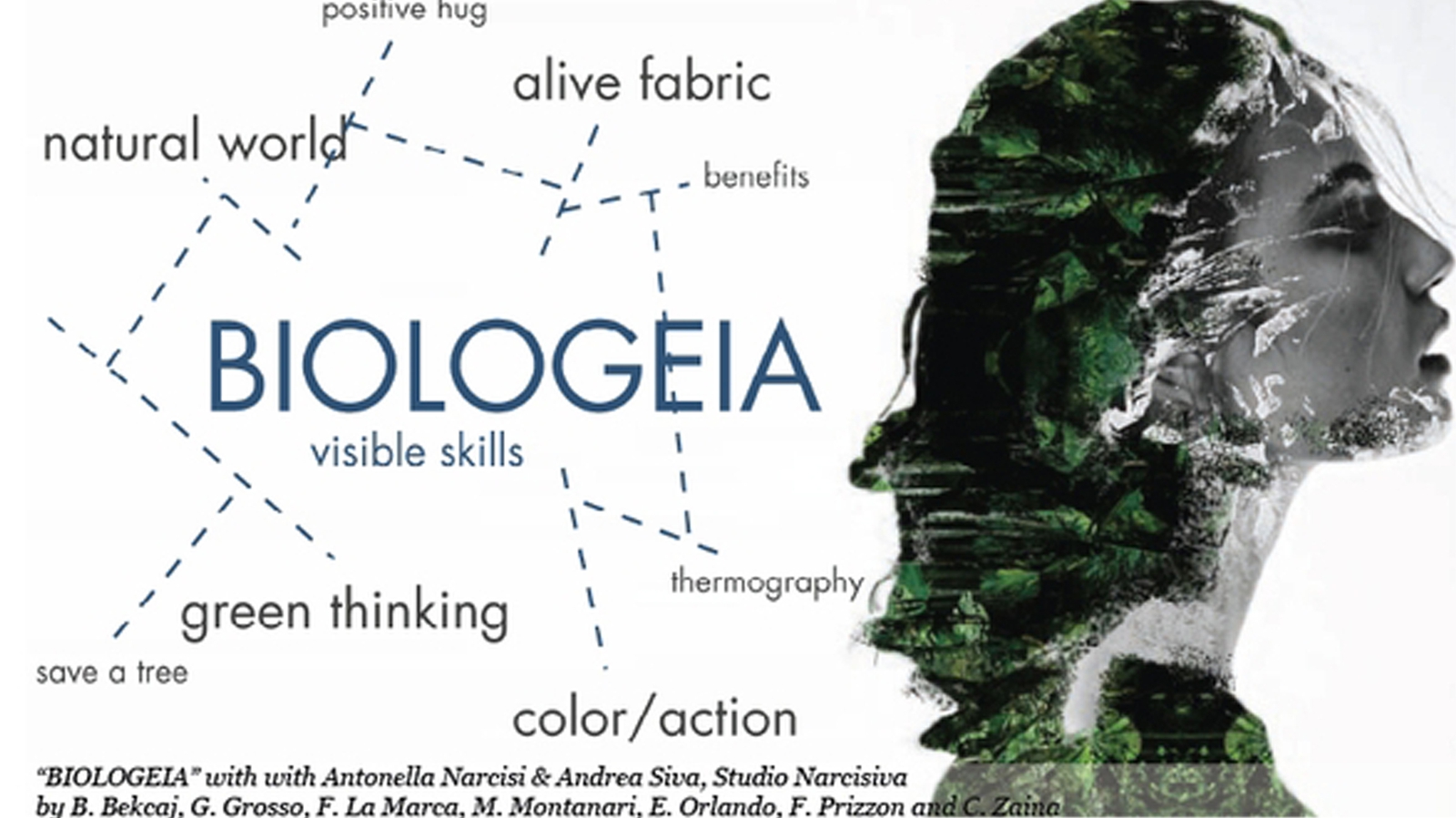 Back to the Future
Eurojersey's inspirations for fashion and emotional design with the new Sensitive® Fabrics BODYWARE and A-MORE.
projectdescription
Eurojersey S.p.A. selected a number of students of the Fashion Design course at the School of Design, Politecnico di Milano to take part in the "Back To The Future" workshop: a unique design experience to interpret the newest Sensitive® Fabrics in an innovative and original viewpoint.

The Workshop Back to the Future concerns three creative and emerging realities in the fashion and communication context: Chiara Grassi for Chérie's Flakes, Alessandro Manzi for Il Sistema degli Oggetti and Antonella Narcisi and Andrea Siva for Studio Narcisiva who guided a team of students of Fashion Design course, inspired by the creativity of
Bruno Munari and the "One thing leads to another" concept identified and proposed by the FiP curators.

Six prototypes - two per project - have been chosen for Eurojersey's Paris show during Interfilière 2012, representing the fascinating production, the lively inspirations and the great professional value of the workshop.&nbsp
Team
FiP Research Collective with EUROJERSEY, in collaboration with Chiara Grassi, Alessandro Manzi, Antonella Narcisi and Andrea Siva.
Collaborators
"BE A TOUCH" by Clara Garavaglia, Antonia Ianniello, Clémentine Le Goic, Irene Lionetti, Elena Mascheroni, Chiara Panigada, Maria Celeste Sangermani and Emmy Stein in collaboration with​ Chiara Grassi, Chérie's Flakes. "PERFECT 10" by Matteo Castelli, Vittoria Dettoni, Sara Orlando, Chiara Rossi, Arianna Sommetti, Lia Varani and Martina Zaroli in collaboration with Alessandro Manzi, Il Sistema degli Oggetti. "BIOLOGEIA" by Besmira Bekcaj, Gloria Grosso, Francesco La Marca, Monica Montanari, Erica Orlando, Francesca Prizzon and Carlotta Zaina in collaboration with Antonella Narcisi & Andrea Siva, Studio Narcisiva. Special Thanks to Matteo Bergamini, Lab Immagine and to Fashion & Knit Lab of Politecnico di Milano